Magnum Foundation is proud to participate in The Value of Food: Sustaining a Green Planet, bringing Matt Black's The Geography of Poverty into public space.
ABOUT
All across the U.S., families are struggling to put food on the table. High poverty rates are crippling the country's most vulnerable communities, the conditions and faces of which largely go unseen. 2015 Emergency Fund Grantee Matt Black has spent decades photographing in his native rural California and in southern Mexico, where the people working the land and picking its harvest are the very people that go hungry. This past summer, Black embarked on a trip to explore modern poverty across America. He traveled continuously on a route through 70 towns and cities where at least twenty percent of the population is living below the poverty level. These "poverty areas" exist in the backyards of booming oil refineries, stretch across the post-industrial Rust Belt, and persist in the upper reaches where lumber mills have fallen quiet. Through Black's photographs, we see not only what America looks like to the 45 million people living in poverty, but also that poverty is inextricable from issues of migration, land use, industry, and the environment.
Where The Cathedral Church of St. John the Divine stands in Morningside Heights, 17.30% of the population lives below the poverty level. Just blocks away in neighboring South and Central Harlem, the population living below the poverty level increases to 28.02%. Directly across Central Park on the Upper East Side, a mere 6.73% of the population lives below the poverty level. A stone's throw away in East Harlem, that statistic jumps to 34.6%.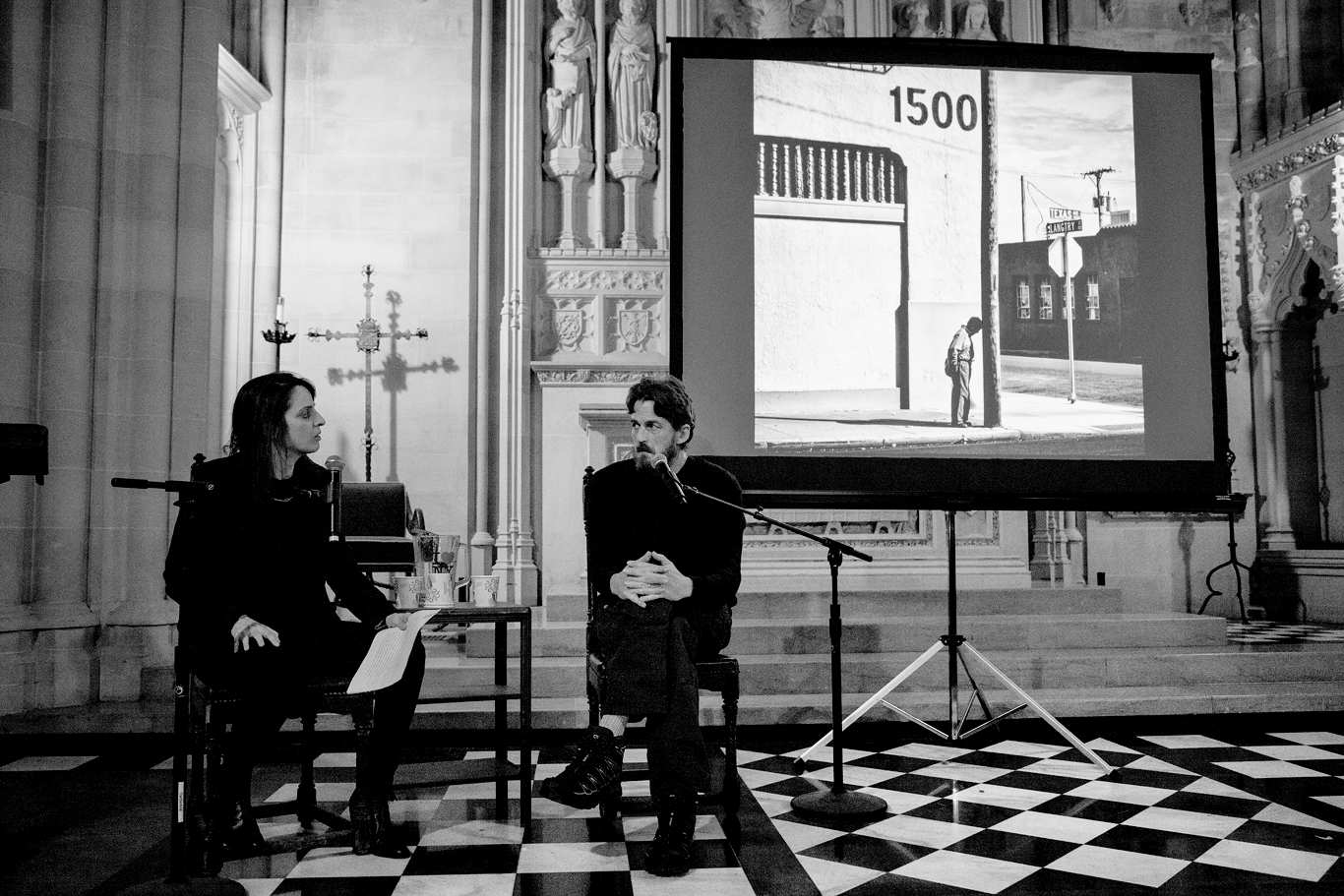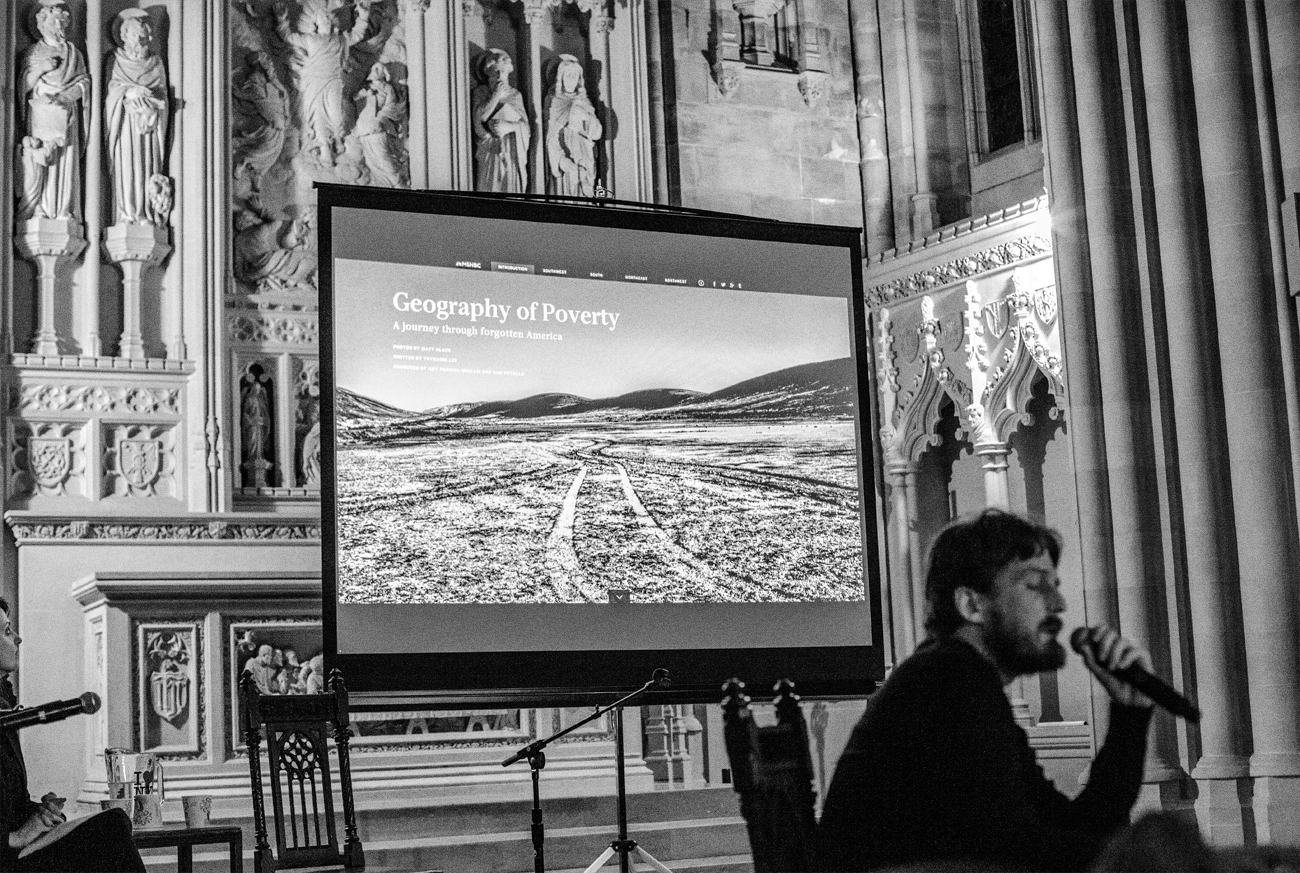 The Geography of Poverty project was supported in part by Magnum Foundation's Emergency Fund, a grant enabling documentary photographers to investigate social justice stories and produce in-depth narratives. It was also generously supported by MSNBC, the Pulitzer Center on Crisis Reporting, and the Economic Hardship Reporting Project. This exhibition was made possible by The Cathedral Church of St. John the Divine and is supported, in part, by public funds from the New York City Department of Cultural Affairs in partnership with the City Council.